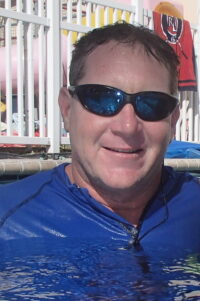 Jeff Gershe, Just Swim's Founder and Head Coach, started teaching over 30 years ago while he was a young competitive swimmer.
Coach Jeff started competing at the age of 8 and went on to swim at all levels including locally nationally and internationally.  As a competitive swimmer Jeff competed at the highest of levels including multiple USA Swimming Jr. & Sr. National swim meets. Jeff's swimming results during high School at Miami Palmetto Senior High were good enough to earn a 4 year athletic scholarship to LaSalle University in Philadelphia, Pa.  where he graduated with a Bachelors degree in Finance. While at LaSalle, Jeff had a most impressive swimming career. Some of his Collegiate accomplishments include 4 time MAAC conference MVP, 4 time MAAC Champion in the 200 yd Freestyle, 4 time MAAC Champion in the 500 yd Freestyle, 4 time MAAC Champion in the 1650 yd Freestyle, Member of multiple Championship relay teams, Eastern Seaboard Champion in the 1650 yd Freestyle, numerous pool and conference records and his records at his Alma Mater lasted 26 years.
After many years of teaching swimming both for his swim teams and privately, Coach Jeff decided to expand his dream of teaching swimming.
In 2004 Coach Jeff attended his first United States Swim School Association Conference and realized his dream of opening a swim school and JUST SWIM INC. was created.
By combining his vast swimming experience and knowledge along with his incredible passion for teaching children, JUST SWIM INC has become a leader in the swim school industry.  Still today, over 30 years after teaching his first swim class, Coach Jeff is in the pool teaching swimming lessons with passion and sharing his knowledge
Vahnessa Estien,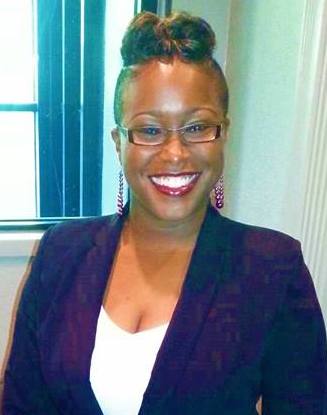 Vahnessa Estien is a dedicated wife and loving mother who resides in Hollywood, Fl with her husband and three beautiful children . This homemaker splits her time between taking care of her family, and taking action to spread the message of water safety to protect children and families. Vahnessa began this journey after the unfortunate drowning accident of her daughter Soleila G. Estien in 2009. 
Author of the  Book ,The Boy Who Could Swim,  stresses the importance of every child learning to swim.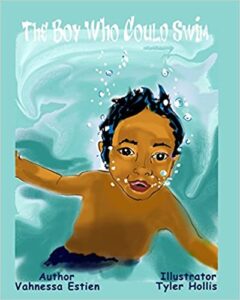 The boy in the story, Michael, who is inspired by her son, finds out learning to swim can have its challenges. However, he pulls through and experiences the joy and pride of being safe in the water and the fun of swimming. This book highlights the importance of children learning to swim. Vahnessa tells the story of one child's desire to develop this skill, the challenge of learning, and the triumph of mastering it. She hopes more children will desire to swim and be safer and happier in water. The Soleila G. Estien Memorial Swim Strong Scholarship was established by Vahnessa in her daughter's name. Proceeds from this book help fund the scholarship.
Peter Antevy MD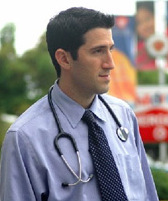 Dr. Peter Antevy is a Pediatric Emergency Medicine Physician at Joe DiMaggio Children's Hospital in South Florida and the founder of Pediatric Emergency Standards Inc.  He serves as the Medical Director for Davie Fire-Rescue, Southwest Ranches Fire Rescue and American Ambulance, and is the Associate Medical Director for 7 other agencies.  He is also the Medical Director for one of the largest paramedic training programs in the country.  Dr. Antevy is highly trained, holding degrees from the University of Miami School of Medicine, Los Angeles Children's Hospital and The Children's Hospital of Pittsburgh. While his expertise is in pediatric emergencies, Dr. Antevy is well versed in adult emergency medicine and now spends a significant amount of time in the pre-hospital arena.
Dr. Antevy travels extensively as a consultant and speaks to healthcare providers on a variety of pediatric topics, with a focus on resuscitation. Through innovative educational techniques and methods he has expanded the boundaries of pediatric education.  After 14 years in practice Dr. Antevy has developed a unique perspective on improving the quality of pediatric resuscitation, both in the field and in the hospital.  His methods have helped push the envelope in pediatric care nationally, and he is dedicated to ensuring that children receive equitable care, regardless of where they are treated.
Dr. Antevy is revolutionizing pre-hospital pediatric care by redrawing the boundaries of care standards and challenging current thought patterns.  He is undoubtedly an "out of the box" thinker with aspirations to improve the care children receive through innovation and education.
Raymond H. Briant III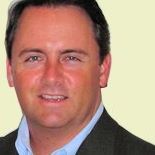 Ray Briant is a third generation Firefighter serving as a Battalion Chief with the Broward Sheriff's Office Division of Fire and Emergency Management Services.  Ray Briant has been with the fire service for over 25 years and has seen the devastating effects of drowning.  Ray Briant is also a Cooper City resident who has enrolled all of his children at the Just Swim School owned and operated by Coach Jeff Gershe.
When Ray is not at the firehouse, he owns and operates Kelly Day LLC, which is a full service internet marketing and website design company.  In addition, Ray Briant recently released his first smartphone mobile app called TiLoTag.  A portion of the proceeds of the revenue from TiLoTag go to charities throughout South Florida including the 1650 Swim Foundation.