The Barbara Gershe – Dolly Morris Scholarship
The Barbara Gershe – Dolly Morris Scholarship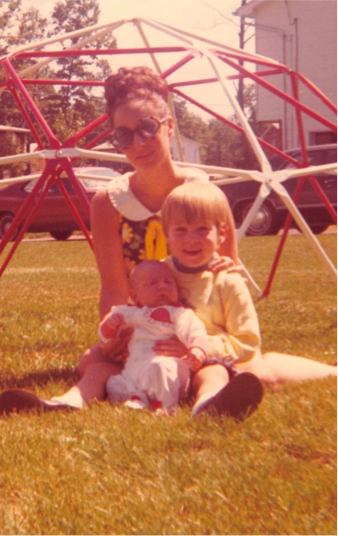 Barbara Gershe was the mother of Jeff Gershe and Michael Gershe who was tragically killed by a drunk driver when Jeff was only 3 years old and his brother Michael was 8 weeks old.  Their father Martin also survived the crash.  While they never knew their mother, her spirit and legacy lives on through them. Jeff owns Just Swim – Swim School which has taught thousands of children how to swim and has no doubt saved countless lives. As a former champion collegiate swimmer, he shares his passion for the sport with children in the South Florida  area.  Michael travels around the country speaking to High School and College students delivering "The Magic of Life" alcohol awareness/drunk driving program which educates people about the dangers of both.  His program inspires audience members to make smart and healthy decisions in their lives. Both boys seem to have inherited the teaching trait from their mother who was an educator. Jeff and Michael share the gift of life with others in many ways which undeniably comes from their mother, Barbara.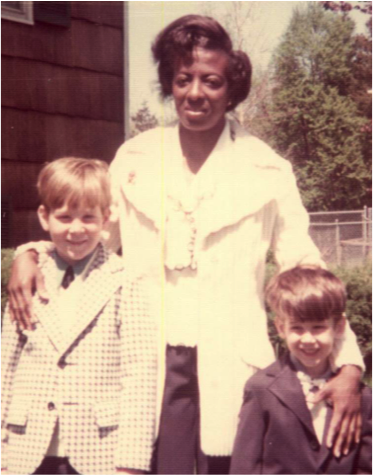 Originally from Jamaica, Dolly Morris spent time in England as the first police woman in Scotland Yard.  She answered an ad in the newspaper while visiting her sister in New York to care for two boys on a limited part time basis.  When her Visa was set to expire, their grandfather said that he never saw anyone so good with the boys and insisted that she stay in the United States to continue to care for them.   He pleaded with her to stay and arranged for a Visa.
Dolly stayed with the family and she became the mother figure for the boys, raising them as her own.  Thus she raised them with her Jamaican discipline and respect.  Thankfully what began as part time job turned into a lifetime role and she moved with the family from New York to South Florida. Dolly truly was a mother to them as any biological mother is to her own children. As the boys got into swimming, she spent countless hours driving them to swim practice and was involved in all aspects of their lives.  Dolly was and still is their role model that helped mold them into the men they are today. To honor these two incredible women, a scholarship has been created in their names.   Two mothers, who never met, but loved the same sons. This scholarship is dedicated to Barbara Gershe and to Dolly Morris.